Imagine game day in a brand new home! Kick off the 2020 season with the perfect Falcons HQ. We're proud to announce that Rocklyn Homes is now the exclusive homebuilder of the Atlanta Falcons. Our homes have space for your whole crew, kitchens fit to feed the team, and living rooms ready for the ultimate viewing experience. All you have to do is find the right neighborhood and the ideal lot for your perfect home.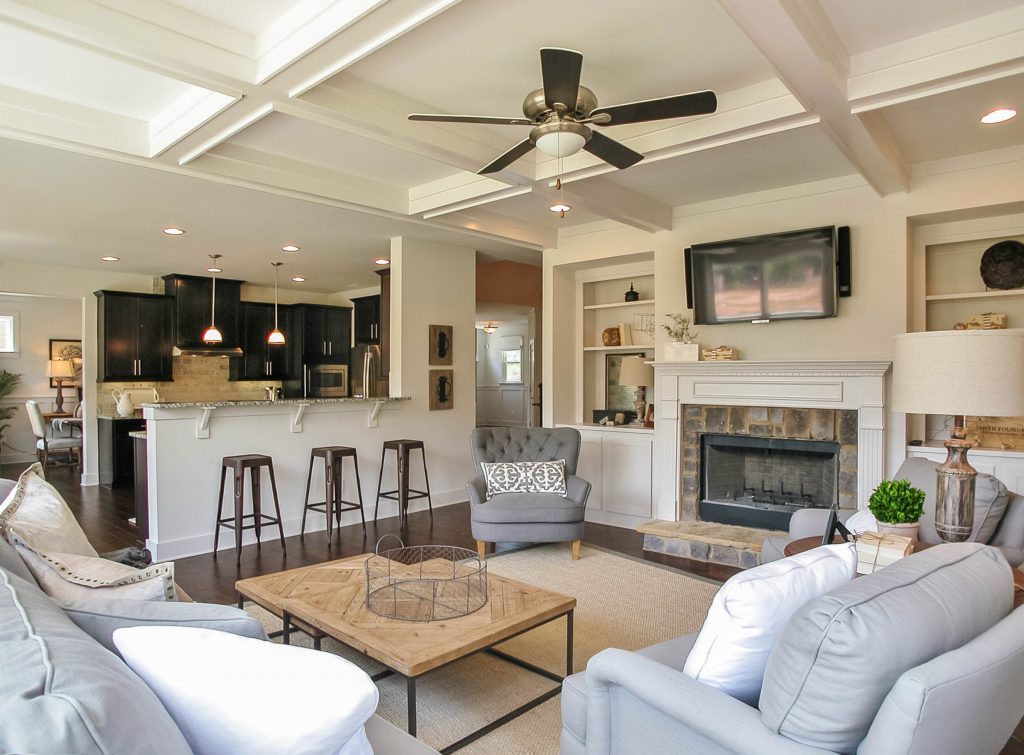 Comfort and Space: The Living Room
On game day, your living room becomes Falcons central. It needs to be spacious and comfortable, with plenty of seating and a good view of the TV. In a Rocklyn home, everyone has a perfect spot, and you can fit the whole team around the screen. Our floor plans are designed to be open and accommodating – set up the furniture however is best for your experience, and get ready for a great game.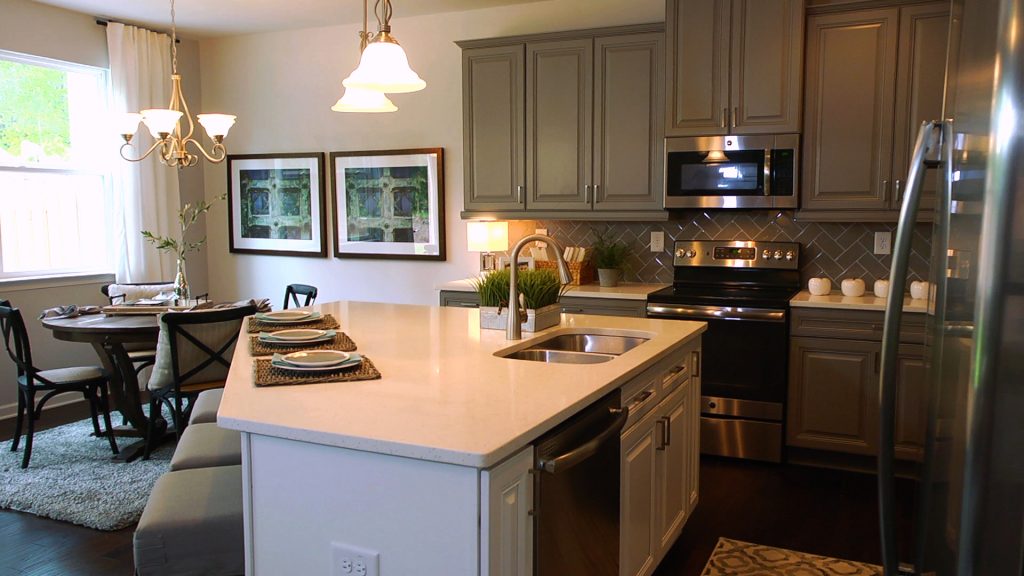 Fully Loaded: The Kitchen
What's football without good food? In your new Rocklyn home you'll find all kinds of features that make the kitchen perfect for all your game day needs! Enjoy a little pre-game at the kitchen island and breakfast bar. Slick stainless steel appliances are also available in some communities. And, cleanup is a breeze with hardwoods and optional tile backsplashes. With easy access to the living room and open floor plans in some communities, the action never has to stop – even when you're going back for a refill.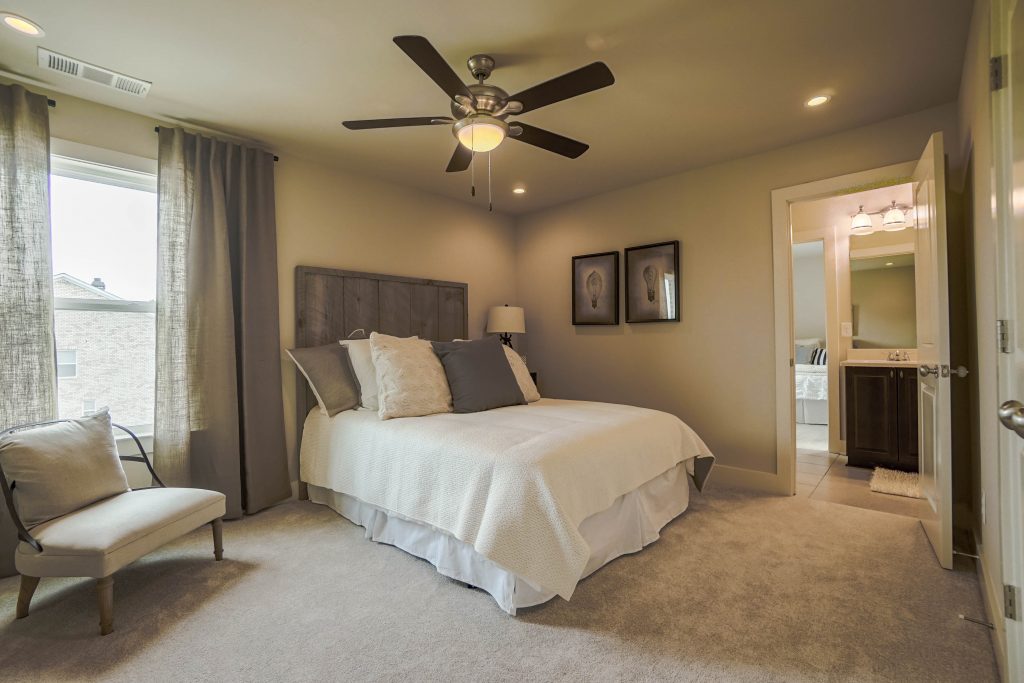 Post-Game: Guest Rooms
The fourth quarter has finished, but some of your guests are from out of town, or just want to continue the fun. This is not a problem in your new home. Rocklyn has many floor plans with extra space to fit the whole team. Treat your guests to a room of their own after the game; some Rocklyn homes even feature guest suites for extra comfort. Restful and relaxing, your home will be the most popular spot for game day.
Create the Perfect Falcons HQ
Now is your chance, find a home with the exclusive homebuilder of the Atlanta Falcons and you'll have the place everyone wants to watch the game. Take a look at our Atlanta communities to find one in the perfect location for you. With Rocklyn Homes, you'll get everything you want for gameday, and you'll have everything you need for a great life.