The time to right to wish you and yours Happy Holidays from Award-Winning Rocklyn Homes.  It is truly the time of the year to get together with friends and family and enjoy all the festivities.  From lights to dinners to live shows, this season never fails to please.
When the season has passed and you have enjoyed everyone visiting and all the fun parties and events, it might be time to consider a new home for a new year.
There are many reasons to purchase a new home from getting out of the rent trap to building wealth for your family.  It is for sure, that the mortgage rates have been at historic lows for quite a while and if you have a house to sell, this is definitely  the time to put it on the market.
If you are a renter- now is certainly the time to make your move into homeownership.
As a renter, you're constantly faced with the same dilemma: keep renting for another year or purchase a home? Your answer depends on your current situation and future plans, but there are a number of benefits to homeownership every renter needs to consider.
Here are a few things you should think about before you settle on renting for another year. Read more on KeepingCurrentMatters.com.
Rocklyn Homes offers homes throughout Metro Atlanta.  Some of the most current counties include Barrow, DeKalb, South Fulton with more communities coming in 2022 in the Covington and College Park area.
Coming soon is Hawthorne Station in the South Fulton area, Spring Valley in Tucker and Beverly Heights later in 2022 in Stonecrest. Selling now is Townes of Auburn in Barrow County Princeton Ridge in Stonecrest and Renaissance at South Park in South Fulton.  Click here to see all communities.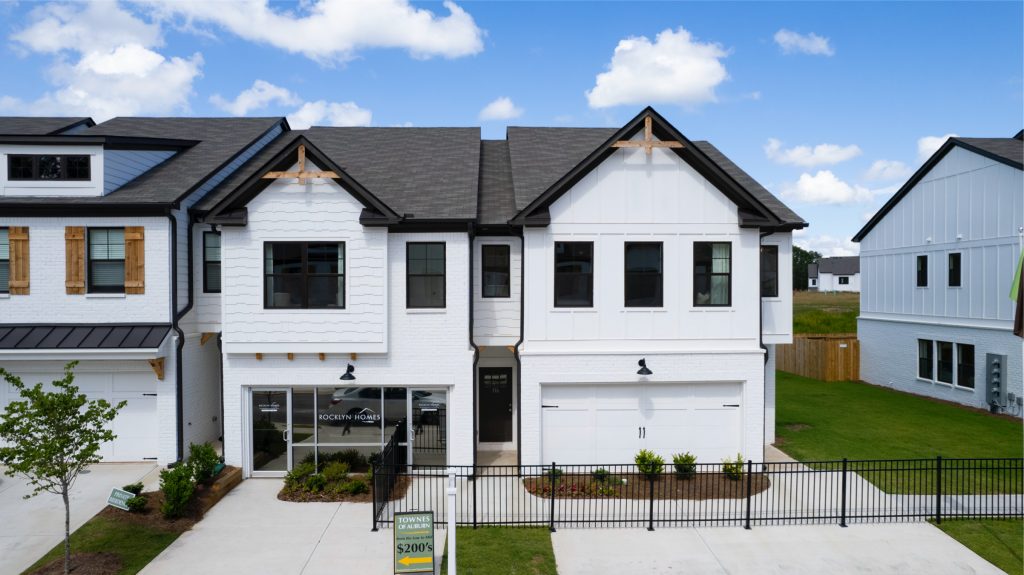 Award-Winning HomeBuilder
Award-Winning Rocklyn Homes is one of Atlanta's Top 5 Homebuilders in the Atlanta Business Chronicle 2018 , listed as the 12th largest builder in Atlanta by the Atlanta Business Chronicle 2019 and listed as the 10th largest builder in Atlanta by the Atlanta Business Chronicle for 2020. Ranked Nationally at #68 in the 2019 Builder 100 List by Builder Magazine. Rocklyn builds quality single-family homes and townhomes with award-winning plans in the Metro Atlanta area from the Low $200's to $400's.
Follow on Facebook, Instagram, or @RocklynHomesAtl to keep up with trends, events, new communities, new homeowners PLUS special savings and buyer incentives!
Rise UP with Rocklyn homes, the exclusive homebuilder of the Atlanta Falcons.#RocklynHomes.com
#newconstruction
#townhomes
#singlefamilyhomes
#atlantarealestate
#realestate
 *All photos shown depict similar products being built. Price, plans, specifications are subject to change without prior notice. * All options are per plan
Your health and the health of our team is our ultimate concern. Please click here to see our safety procedures.