Is it time to make new traditions in your life?  This year has made us all more grateful with every passing day.  If you are thinking of making a move to a new home community, it is a great time to do it.
Great Location
Seaboard Township is located in Hiram in Paulding County. Hiram has become a major commercial corridor for Paulding County and is one of the fastest growing counties in the United States.
In the downtown district, you will find a relaxed, nostalgic dining and shopping experience while within very close proximity to a  growing variety of modern conveniences, including shopping, dining, and entertainment. Entertainment choices for all ages abound in Hiram, including movie theaters, exciting night life, and live music. Hiram's crown jewel, Ben Hill Strickland Sr. Memorial Park, has recently been renovated to accommodate a 500-seat amphitheater. Concerts, festivals, fireworks, and other outdoor events are popular with residents and visitors alike!
If you are looking for a closer place to hang out during the holidays, Historic Marietta is just about 13 miles or 20 minutes.  Either place you visit, you will find the holidays coming to life with great shopping, terrific eateries and spectacular holiday lights.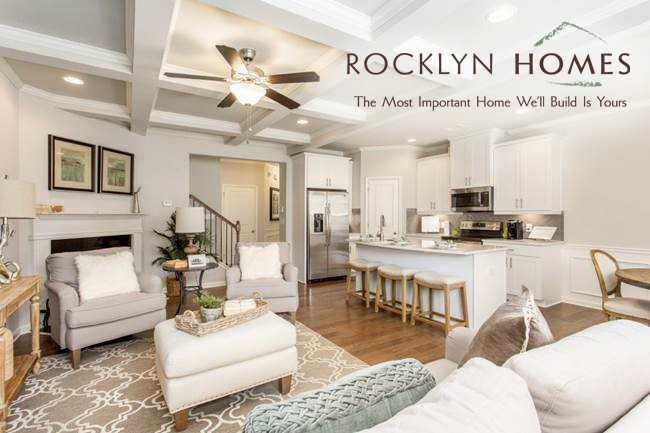 One of the great things about Seaboard Township is it's close proximity to the Silver Comet Trail.  It is a great time to walk, and Seaboard Township is conveniently located within walking distance to Silver Comet Trail at marker 14.7. Free of charge, the Silver Comet Trail travels west through Cobb, Paulding, and Polk counties. It is a paved trail that is perfect for walking, hiking, bicycling, and more. This trail is also wheelchair accessible.
There are currently 8 move-in ready homes at Seaboard with up to $6K in holiday closing costs or design options.  With mortgage rates at an all time low, why not make the move to Seaboard Township? #Print Flyer
For an appointment or virtual tour, contact Tachika Parks, Community Sales Manager, at 404-914-1579 or email: seaboardtownship@rocklynhomes.com
 About Cascades in South Fulton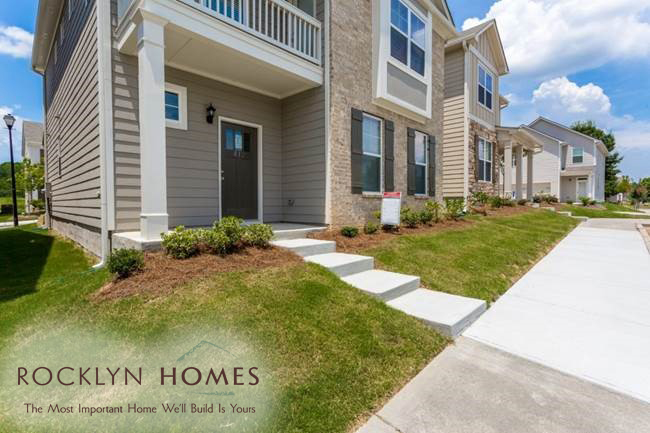 Low mortgage rates, basement area, downpayment assistance, why wait?  Five homes are now move-in ready. Cascades offers two & three-story townhomes and single-family homes priced from the low 200's to the mid $200's.
Get up to $8K in holiday closing cost and be sure to ask the onsite agent about the Homeownership Down Payment Assistance Program that is now available. #Print Flyer
Cascades area is near Six Flags of Georgia, a short drive to Spellman College at around eight miles, and around ten miles to downtown Atlanta. When the time is right, enjoy baseball or just hanging out at the field when you live at Cascades? 
The Battery and Truist Park is just down the road in Smyrna at around thirteen miles. Cascades is very centrally located to the best of Atlanta.
Call David Tenenbaum at 404-722-6637 or email Cascades@RocklynHomes.com 
GPS Address:  835 Regal Lane, Atlanta, GA 30331
Award-Winning Rocklyn Homes is one of Atlanta's Top 5 Homebuilders in the Atlanta Business Chronicle. Rocklyn is ranked nationally at #68 in the 2019 Builder 100 List by Builder Magazine. Rocklyn builds quality single-family homes and townhomes with award-winning plans in the Metro Atlanta area from the low $200s to $400's.
Follow on Facebook, Instagram, or @RocklynHomesAtl to keep up with trends, events, new communities, new homeowners PLUS exclusive savings, and buyer incentives!
Rise UP with Rocklyn homes, the exclusive homebuilder of the Atlanta Falcons.
 #RocklynHomes.com
#newconstruction
#townhomes
#singlefamilyhomes
#atlantarealestate
#realestate
*All photos shown depict similar products being built. Price, plans, specifications are subject to change without prior notice. * All options are per plan
Your health and the health of our team is our ultimate concern. Please click here to see
 our safety procedures.