Are you excited to find a new home this spring?  Check out South Wind in the Fairburn area for new larger luxury home plans that are coming soon!  To get on the VIP list text your name email and #NewPhase to 404-974-3365 today or register on our exclusive VIP list here.
Not sure if now is the time to purchase a new home?  Check out this article in KeepingCurrentMatters.com about buyers perks right now.
The Biggest Perk for Buyers: Low Mortgage Rates
 Today's most compelling buyer incentive is low mortgage interest rates. The 30-year fixed-rate is now averaging just over 3%. While that's slightly higher than the record-lows from 2020 and earlier this year, it's still way lower than historic norms, making purchasing a home an ongoing perk for hopeful buyers.
This is a huge advantage for buyers and helps to make owning a home attainable for more households – and there's good reason to strive for homeownership. The latest Homeowner Equity Report from CoreLogic shows how homeowners saw major gains in their net worth last year, all thanks to owning a home. Frank Martell, President and CEO of CoreLogic, explains:
"Positive factors like record-low interest rates and a booming housing market encouraged many families to enter homeownership. This growing bank of personal wealth that homeownership affords was noticed by many but in particular for first-time buyers who want a piece of the cake. As a result, we may see more of those currently renting start to enter the market in the near future."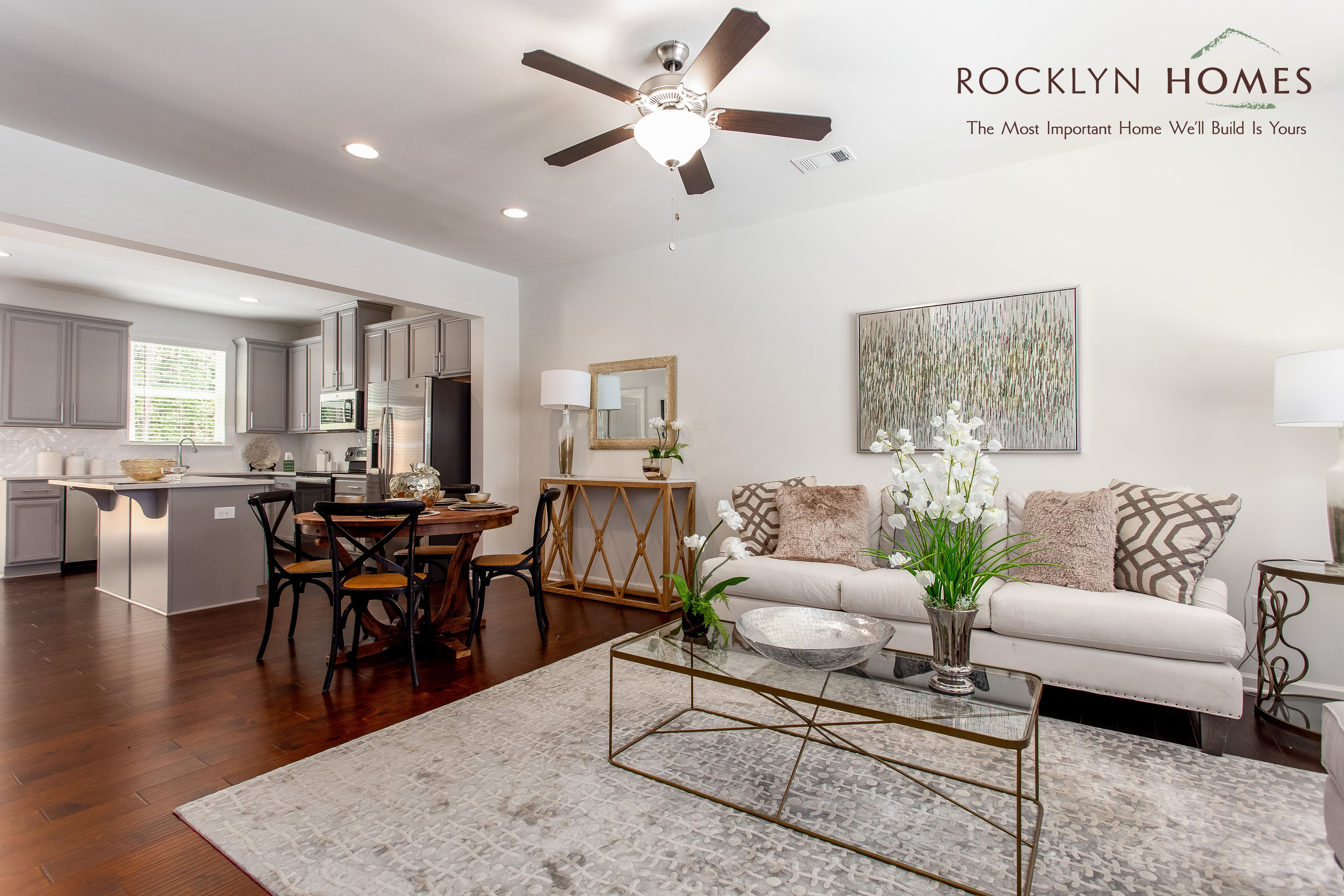 Homebuyers are looking for a new home and the biggest incentive is the low mortgage rates.   But what about choosing a home that can function as an office, school and gym during these times.  You will have your choice of three bedrooms with two & one half baths. Love coming home to the timeless exteriors with extraordinary brick, stacked stone, and cedar shake exterior accents.
South Wind is in a great location that offers easy access to Downtown Atlanta, Hartsfield-Jackson International Airport and all the best of Atlanta.  Just jump on I-285 and be anywhere you want to be in a very short time.
These homes have the award-winning designer touches so well-known with Rocklyn Homes. Love the outdoors with a Clubhouse, Swimming Pool and, Tennis Courts. Click here to see all the virtual tours.
Call Dara Mims at 404-759-8480 or email SouthWind@RocklynHomes.com.
GPS Address: 5100 Rosewood Place, Fairburn, GA 30213
Award-Winning HomeBuilder
Award Winning Rocklyn Homes is one of Atlanta's Top 5 Homebuilders in the Atlanta Business Chronicle 2018, and listed as the 12th largest builder in Atlanta by the Atlanta Business Chronicle 2019. Ranked Nationally at #68 in the 2019 Builder 100 List by Builder Magazine. Rocklyn builds quality single-family homes and townhomes with award-winning plans in the Metro Atlanta area from the High $100's to $400's.
Follow on Facebook, Instagram or @RocklynHomesAtl to keep up with trends, events, new communities, new homeowners PLUS special savings and buyer incentives!
Rise UP with Rocklyn homes, the exclusive homebuilder of the Atlanta Falcons.#RocklynHomes.com
#newconstruction
#townhomes
#singlefamilyhomes
#atlantarealestate
#realestate
 *All photos shown depict similar products being built. Price, plans, specifications are subject to change without prior notice. * All options are per plan
Your health and the health of our team is our ultimate concern.  Please click here to see our safety procedures.