Rocklyn Homes is proud to welcome Kerry White as their New Home Sales Manager in the metro Atlanta area.
Kerry White started her real estate career as an on-site sales consultant with a well-known real estate company that specialized in new home sales in 2002.  She was consistently awarded and promoted for outstanding performance, attendance and team work.  Her sales while working with this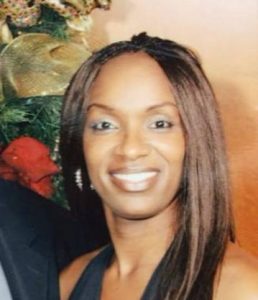 company soared to over 109 million in total sales.
Kerry holds an Associate of Business Administration from Georgia Perimeter College and is currently pursuing a Bachelor's Degree in Marketing and Real Estate at Georgia State University that will be completed the spring of 2016.
With over 14 years of real estate sales and marketing experience, Rocklyn Homes recognizes Kerry's accomplishments skill of managing others with her drive and experience.   In her current position, she will facilitate and manage more than 400 sales this year and inspire and manage over 15 new home sales consultants. Her positions have included Regional Sales Director, Co-owner/Broker of her own real estate group, Community Sales Managers and in true tradition, now New Home Sales Manager with Rocklyn Homes and an Associate Broker with Garnett Lee, exclusive Real Estate Brokerage Firm for Rocklyn Homes.
Kerry began working with Rocklyn Homes in August 2012.  She is excited to be working with Rocklyn.  "Rocklyn encompasses my life values so they were an instant fit." says Kerry.  They believe in family, loyalty, respect and hard work. They have given my husband and I the opportunity to soar in our careers. They embrace all of their employees as if they are truly family.  I look forward to a long and successful career as a part of the Rocklyn Homes family. This is the best new homes builder in Atlanta to work with."
About Rocklyn Homes: 
Rocklyn Homes is a family owned company that prides itself on producing every home as they would their very own. Rocklyn Homes was created with a unique vision and passion to build a beautiful, well-constructed home at a reasonable price, and blend spacious interiors with an aesthetically pleasing exterior. It takes talent and tenacity to make a good builder, but it takes a strong team of dedicated individuals to make a good builder great. Our promise to you is to always deliver the quality, value, and reliability that makes a Rocklyn Home a home you'll feel good in today and tomorrow.