Ever wonder about the difference of renting or owning your own home?  There are advantages to owning that you might not have considered. Everyone knows that when you rent, the landlord is the one making all the money.  You have to live somewhere…why not build equity in your own  home so that you are the one increasing your long term wealth?
One of the major advantages to owning include some tax advantages.  Did you know you can deduct all of your mortgage interest per IRS Publication 936. and the first years of any mortgage loan is mostly interest?  There are other deductions and tax savings that apply as well.  Check with your tax advisor for full details.
Rent  goes up on a regular basis, usually at least once a year if not more often.  If you have a fixed mortgage, you will have relatively stable payments so you can budget your money. And to make the mortgage payment even more available the FHA has just lowered its premiums.  According to an article on MoneyCNN.com,  President Barack Obama said Wednesday the Federal Housing Administration (FHA), the government insurer of home loans, will lower its annual insurance premiums from 1.35 percent to 0.85 percent. For the typical FHA applicant, the reduction in premiums means a savings of about $80 on their monthly payment, according to CoreLogic's chief economist, Sam Khater. [read article]
Security is a big deal!   When you choose to purchase,  you will have a secure place for your family to live — a home provides a permanent place where your family can live and grow, and you can decorate or expand a house the way you like to create your dream home for your family.
There is a sense of community when you own, homeowners often are more involved in the well-being of their communities; many homeowners work together for better schools and less crime.
Now that you know some of the pro's of homeownership, you just need to decide where you would like to purchase your new home.  Consider Highland Park in Snellville.
For a limited time,  Rocklyn Homes is offering $10,000 Buyer Bonus plus Washer & Dryer,Refrigerator, Blinds and a fenced in back yard with preferred lender but hurry because you must choose a standing home and close by March 31,2015.  
Can't come up with a downpayment?  Check  to see if you qualify for down payment assistance up to $7500 through the Georgia Dream Program* as well giving you up to $17,500 extra cash for closing costs, upgrades, downpayment and much much more.  Not only is the cash incentive fantastic but you can literally move in your clothes, furniture, food etc and be ready to live in your new home without having to come up with the money for new appliances or blinds! This is a fabulous deal!
Ideally located just off of Hwy 78 in Snellville, Highland Park has easy access to Snellville's new Town Center, Hwy 124 with numerous shops and restaurants, The Avenue at Webb Gin along with many other fine retail establishments and restaurants. You will be a short ride to Stone Mountain Park where there are year-round activities for the whole family. Easy access to Hwy 124, I-285, Stone Mountain, Ronald Reagan Parkway and Sugarloaf Parkway.
The exclusive gated community is nestled off the beaten path in a highly sought after area!  A quaint community consisting of only 56 homesites with oversized back yards, brick and stone construction and easy access to restaurants and shopping.  Now offering 3 bedroom/2.5 bath smart homes with gorgeous detailing such as granite countertops, hardwoods and sought after features such as relaxing Master Suites, oversized loft, built-ins, fireplace,  plus much much more! Highland Park is the latest luxury townhome expansion in the Snellville area.
Check out these fabulous new homes: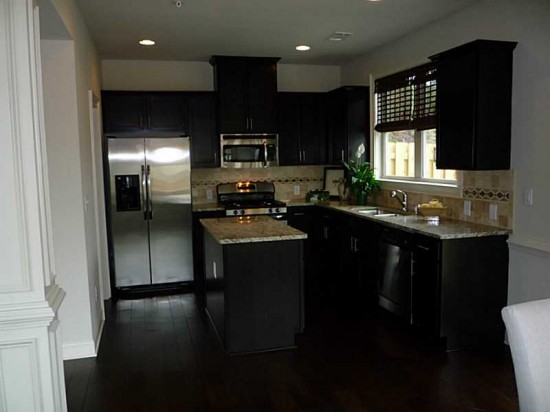 Model Home  Great End Unit/2.5 Bath End Unit Home With Open Island Kitchen W/Granite Countertops, Recessed Lights, And Walk-In Pantry. Home Also Features Separate Dining Area And Great Room W/Fireplace. Upstairs Has A Loft W/Spindles And Master Suite W/Garden Tub And Shower. Seller Will Pay $5k Toward Closing Cost Plus $1000 Design Allowance With Preferred Lender Only. Home Is Ready To Close Now! Homesite 48 2246 Thackery Road – $165,913
Great 3bd/2.5 Bath End Unit Home With Open Island Kitchen W/Granite Countertops, Recessed Lights, And Walk-In Pantry. Home Also Features Separate Dining Area And Great Room W/Fireplace. Upstairs Has A Loft W/Spindles And Master Suite W/Garden Tub And Shower. Home Is Ready To Close Now. Homesite 53 2306 Thackery Rd $159,865
.Click here to see more available homes
FINAL PHASE – HURRY IN AND SELECT YOUR NEW HOME TODAY
Townhomes from the mid $100's  
 Homebuyers with children will attend "sought after" Gwinnett County Schools, Magill Elementary, Snellville Middle and South Gwinnett High School.  
Call 770-256-8107  for more information or visit our website.
  * All information is believed to be accurate but is not warranted. Subject to errors, omissions, change and/or withdrawal at any time.  Pricing and plans are subject to change without notice. *10,000 Buyer Bonus are with preferred lender only.  Check with sales consultant for full details and requirements. *The Georgia Dream program has strict qualifications.  Check with your on-site sales consultant to see if you qualify. Refrigerator, washer,dryer, blinds and fenced yard good on homes that close by 03/31/2015.  Check with onsite sales consultant to get full details and qualifications!