Our parents taught us that owning a home was "financially savvy".  Guess what? They were absolutely right.  There are many reasons why it is better to own your own home including:
Build Equity –Why keep throwing your money away on rent when you can start putting it toward investment in your future?  Home equity is difference between what you owe and you home's value. You build equity on a home as you pay off your mortgage. When you rent, your landlord builds equity and wealth.
Tax Benefits – Whether you are paying rent or paying a mortgage, you are still going to have monthly bills, so why not make it a payment that's tax-deductible? There are many tax benefits available to home owners. Start deducting the interest on your mortgage and property taxes from your income tax and stop giving your tax return to the landlord
Save Money – Years ago…back in the day, rent was cheap and owning a home was expensive.  In 2015, rents are expected to rise even more and owning your own home is now the better deal!    In some cases, you can build a 3 bedroom, 2 bathroom home for less than you are paying in rent each month. Start enjoying the benefits of owning a new home and stop making your landlord wealthy!
Stop Living with NO Color –  Your landlord decides what "neutral white" color, your house is going to be.  No individuality, no color, no personality….if you purchase a new home, you may be able to make decorating choices, flooring choice and lighting choices that reflect your personality …not
Mortgage Rates Still at Generational Lows – For example, interest rates in 1979 hit a high of 12.9% , resulting in less house for your hard-earned buck.   Interest rates are still historically low in 2015. Bankrate advertises rates as low as 3.75 (rates vary according to bank and credit) so it is easy to see, you will get the most bang for your buck in today's market.  Visit our preferred lender
Premiums for FHA mortgage insurances just reduced –In an effort to make owning a home more affordable, the Federal Housing Administration will dramatically cut the costs associated with the mortgages it backs. Premiums will be cut from 1.35% of a loan's value to about 0.85%.  As a result, a typical first-time homebuyer will save $900 a year on their mortgage payments. Contact a mortgage professional to estimate your savings or contact our preferred lender today for more information. [read article]
Great Incentives – For a limited time, Rocklyn Homes is offering a $7500 Buyer Bonus* with  2" Wood Faux blinds, Refrigerator and Washer and Dryer on all homes.  Contracts much be written and closed by 3/31/15. Need more information?
Bottom line…..It's never been a better time to buy a Rocklyn Home at Cooper Manor.
Conveniently located just off of Hwy 78 in Snellville, Cooper Manor will have easy access to the quaint town of Grayson, Hwy 124 with its numerous shops and restaurants, Snellville's new Town Center (think Farmer's Markets, festivals, and orchestras during special events) and of course just down the road from the popular Stone Mountain Park.  On Hwy 124, you will find The Avenues at Web Gin with designer shops and fabulous restaurants, easy access to Sugarloaf Parkway and Sugarloaf Mills.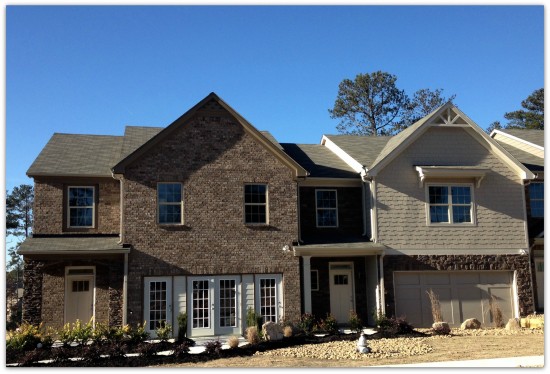 Available homes include:
Homesite 7 – 3 Bedroom/2.5 Bath –This Wheaton Plan Has Master On The Main And Is An End Unit & Has A Game/Loft Area Upstairs. Hardwoods On The Main (Except Master), Gourmet Kitchen With Island, Granite Countertops, Ge Black Dishwasher, Range, Microwave Vented To Outside, Island & Recessed Lighting. Master Features , Tiled Floors And Shower, Raised Double Vanities. Homes Also Include Security System And 8×10 Patio.2859 Cooper Brook Drive $188,199
Homesite 3 – 3 Bedroom/2.5 Bath – These 2-Level Homes Feature Hardwoods On The Main, Gourmet Kitchen With Island, Granite Countertops, Ge Black Dishwasher, Range, Microwave Vented To Outside, Island And Recessed Lighting. Master Features Garden Tub, Tiled Floors And Shower, Raised Double Vanities. Homes Also Include Security System And 8×10 Patio. Very Open Floor Plan 2899 Cooper Brook Drive $186,462
Final Phase -Homes from the $180's
Sales Center Open Daily.  Tuesday – Saturday 11 a.m. – 6 p.m. and Sunday and Monday from 1 p.m. to 6 p.m.
Give Sherry Collins a call at 404-786-6636 or 770-978-6333 or email us at Coopermanor@rocklynhomes.com.
*All information is believed to be accurate but is not warranted.  Subject to errors, omissions, change and/or withdrawal without notice. *$7500 incentive for Buyer Bonus is with preferred lender Bank South only. Check with on-site sales consultant for $7500 buyer bonus for full requirements.